RiverWijs is the exclusive provider of marine towage services to the Port of Bunbury. Major commodities flowing through the port comprise of Alumina, Mineral Sands, Woodchips, Caustic Soda and Silica Sand.
Towage Rates for The Port of Bunbury
Effective Date: 1 October 2015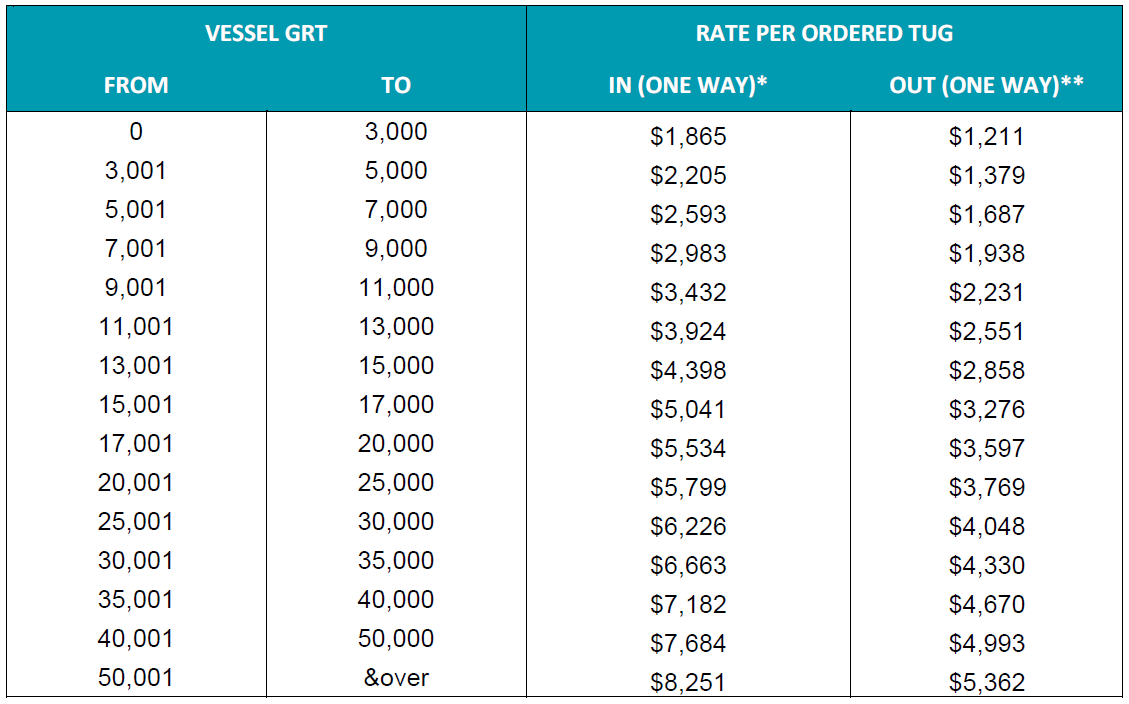 RiverWijs works closely with Bunbury Port Authority on safety and environmental issues. 2x 43 tonne BP tractor tugs provide services to the Bunbury port.
All bookings to be made through Australian Shipping Agents servicing the Bunbury port.
* For movements from inner to outer harbour or visa versa "In" Rates to apply.
** For movements within either the inner harbour or outer harbour, the "Out" Rate to apply.
Notification of Required Towage Services
Notify all towage orders for the following day by 18:00 Hrs on the preceding day
No changes to the towage order until 06:00 Hrs the next day
If towage services are required before 06:00 Hrs the next day, all changes are to be notified by 22:00
Any changes, which may occur outside these hours, are often due to the nature of shipping, including weather conditions, cargo handling parameters and equipment failures etc. In these circumstances every effort should be made to provide the minimum License requirement of a two hour notification.
Bookings, Changes and Cancellation Charges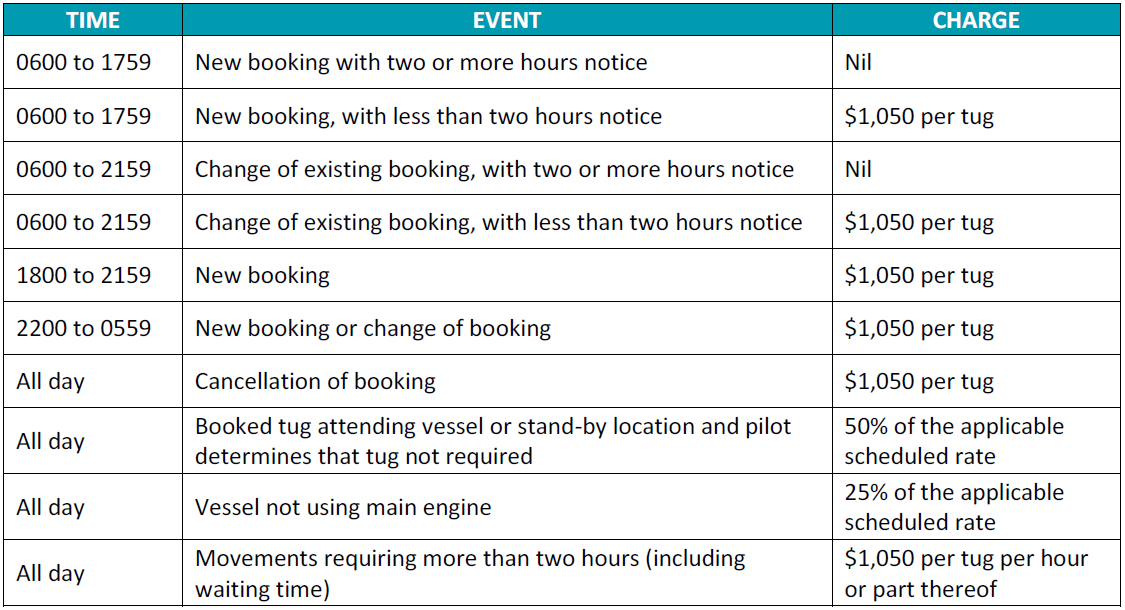 The above Towage Rates DO NOT include GST
Towage Services rendered subject to the "UK Standard Conditions for Towage and Other Services"
(Revised 1974 and 2008 by RiverWijs)